Some people stay in place when they retire, while others buy a second home or relocate entirely. If you're thinking of buying a new home, should you plan the purchase before you stop working, or is it possible to get to a mortgage after you're retired?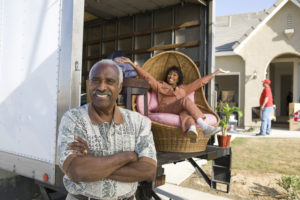 Plenty of retirees can qualify for a mortgage while on a fixed income, but it can be more difficult. It's easier if you're looking to buy a primary residence, as a vacation home could be more of a challenge if you still have a mortgage on your main home. In this scenario, you'll probably need a higher down payment and will likely be subject to more restrictive income and credit criteria.
If you're no longer working, a lender will typically ask for documentation of recent Social Security, pension income, dividends, and interest payments. If you're drawing income from retirement assets, you'll need to provide documentation for both regular withdrawals and statements demonstrating your entire net worth. This is to show that you won't run out of income any time soon. Your lender will divide about 70% of the value of your assets (minus what's needed for your down payment and closing costs) by the number of months of the mortgage to ensure you'll be able to pay off the loan.1
As you develop plans for your retirement, it's important to consider the costs of mortgage payments, property taxes, homeowner's insurance, maintenance, and repairs. Buying a second home can cost just as much or more as maintaining your first home, and that can be a lot to take on in retirement. We're happy to help you evaluate your financial picture and determine ways to maximize your assets to plan a retirement lifestyle that you can enjoy and afford.
For example, instead of buying another home, consider renting wherever you'd like to spend your summers or winters. Renting may end up costing a lot less, plus offer the flexibility to travel or try out different homes each year at your favorite destination. At the very least, it's a good idea to rent until you decide if you definitely want to buy a second home in that location.2
Beyond the question of what you can afford, consider if a move would really give you the lifestyle you desire. While another location may be beautiful, many people regret leaving friends and family with whom they often spend time. Before relocating, think about how you'll spend your days, with whom you'll spend them, how difficult it may be to visit family and if you'll have easy access to medical care. And finally, ask yourself what you would miss most if you moved away – and how important those things are to you.3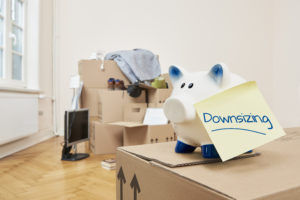 Also, consider whether downsizing is a good idea for your lifestyle and budget. After all, you don't have to move far away, but you could downsize in your own community. This offers several advantages. You can cash in on the equity of a larger home and use that money to help fund retirement expenses. Moving to a smaller, more manageable property can reduce the time (and/or money) you spend to keep a larger home cleaned, repaired, maintained, and insured – with the added benefit of lowering your property tax bill. Plus, you'd be able to see your friends and family and maintain the same routines you currently enjoy.4
However, downsizing does involve going through all of your stuff and deciding what to keep. Seasoned downsizers say it's best not to rush this process. Start the process a year or so before you plan to move, and take it room by room.5 Also recognize that your children may not want your discarded items. A recent study found that the list of things adult children tend to pass on include sewing machines, film projectors, porcelain figurines, decorative plates, silver-plated objects, sterling and crystal, fancy dinnerware, linens and even printed photographs.6
1 Kiah Treece and Rachel Witkowski. Forbes. June 21, 2021. "How To Get A Mortgage After Retirement." https://www.forbes.com/advisor/mortgages/get-a-mortgage-after-retirement/ Accessed June 24, 2021.
2 Bob Carlson. Retirement Watch. March 16, 2020. "Should you buy or rent your winter home?" https://www.retirementwatch.com/buy-or-rent-your-winter-home. Accessed June 24, 2021.
3 David Rae. Forbes. Oct. 10, 2018. "8 Questions to Help You Decide Whether to Move in Retirement." https://www.forbes.com/sites/davidrae/2018/10/10/move-in-retirement/?sh=6c1ff45c4ef4. Accessed June 24, 2021.
4 Jill Cornfield. CNBC. Sep. 8, 2020. "'This gained us 8 to 10 years of not having to work'. Here's what you need to know about moving in retirement." https://www.cnbc.com/2020/09/08/escape-winter-save-money-plan-for-aging-why-people-move-in-retirement.html. Accessed June 24, 2021.
5 Liz Taylor. Pods. Sep. 14, 2020. "Relocating after retirement? Smart moving tips from retirees who've done it." https://www.pods.com/blog/2020/09/retirement-relocating/. Accessed June 24, 2021.
6 Raymond James. March 17, 2021. "10 Things Your Kids Don't Want When You Downsize." https://www.raymondjames.com/commentary-and-insights/lifestyle-technology/2021/03/17/10-things-your-kids-dont-want-when-you-downsize. Accessed June 24, 2021.
We are an independent firm helping individuals create retirement strategies using a variety of insurance products to custom suit their needs and objectives. This material is intended to provide general information to help you understand basic retirement income strategies and should not be construed as financial advice.
The information contained in this material is believed to be reliable, but accuracy and completeness cannot be guaranteed; it is not intended to be used as the sole basis for financial decisions.
Fill out the form below to be notified of future blog postings.
Ready to Take The Next Step?
For more information about any of the products and services listed here, schedule a meeting today or register to attend a seminar.