Ranking the World's Nations
---
What's the best country? After several years at No. 2, Canada leads the globe, according to U.S. News & World Report's "Best Countries" rankings for 2021. It's followed by Japan, Germany, Switzerland, Australia and the United States.1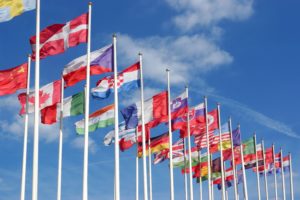 The criteria used to make Best Country determinations included quality of life, agility, entrepreneurship, an "open for business" climate, a strong job market and commitment to social justice and human rights. At No. 6, the United States received high marks in power and cultural influence, and scored highest in agility, which represents traits such as adaptability and responsiveness.2
Agility is an important trait for individuals and families, too, because it means you can pivot, adapt and respond to life's challenges and move forward. Please call us if you'd like us to help make sure your financial picture remains agile no matter what challenges you may encounter.
Over the past year, the global perception of "best countries" has in many ways been shaped by responses to the pandemic. According to the Global Health Security Index, the U.S. has traditionally ranked highest in preparedness in terms of its ability to prevent, detect and respond to infectious disease threats. Unfortunately, that preparedness apparently wasn't an advantage with COVID-19, as the U.S. ranked worst globally in terms of case numbers and deaths since the onset of the pandemic.3
Fortunately, the U.S. has picked up in more positive perceptions as it rolled out vaccinations this spring. In April, it advanced to No. 17 in Bloomberg's Covid Resilience Ranking. Singapore, New Zealand and Australia top that list as the best places to live during the pandemic. By tracking recovery rates in the 53 major economies across the globe, the Bloomberg index is designed to help predict how they may grow in the future.4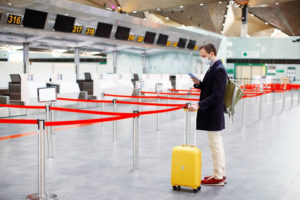 For now, global travel remains tenuous. Countries still struggling with outbreaks and low vaccine rates are largely off limits, while countries doing well in these areas are restricting citizens from traveling places where they might return with a new strain of the virus. In April, the U.S. State Department updated its travel advisory guidelines, warning Americas not to travel to about 80% of the world.5
All in all, 2020 was not a great year anywhere on the globe. Even countries that had success containing the virus suffered economically due to lockdowns, while the opposite was true for economies that stayed open. Still, the World Economic Forum published its annual World Competitiveness Ranking in December 2020, albeit without country competitiveness rankings due to incomplete data. Based on the indicators of reviving and transforming the enabling environment, human capital, markets and the innovation ecosystem, the U.S. led in areas such as digital legal framework and new business creation.6
1 Knowledge@Wharton. April 20, 2021. "Why Canada Took the Top Spot on This Year's 'Best Countries' List." https://knowledge.wharton.upenn.edu/article/canada-took-top-spot-on-this-years-best-countries-list/. Accessed April 26, 2021.
2 Ibid.
3 National Center for Biotechnology Information. Oct. 7, 2020. "The Global Health Security Index is not predictive of coronavirus pandemic responses among Organization for Economic Cooperation and Development countries." https://www.ncbi.nlm.nih.gov/pmc/articles/PMC7540886/. Accessed April 26, 2021.
4 Jinshan Hong, Rachel Chang and Kevin Varley. Bloomberg. April 26, 2021. "The Best and Worst Places to Be as Variants Outrace Vaccinations." https://www.bloomberg.com/graphics/covid-resilience-ranking/. Accessed April 26, 2021.
5 Kenneth Kiesnoski. U.S. News & World Report. April 24, 2021. "State Department has warned against travel to 80% of the world. Here's what you need to know." https://www.cnbc.com/2021/04/24/covid-80-percent-of-world-is-unsafe-for-travel-amid-pandemic-state-dept-warns.html. Accessed May 14, 2021.
6 Klaus Schwab and Saadia Zahidi. World Economic Forum. 2020. "The Global Competitiveness Report. Special Edition 2020." http://www3.weforum.org/docs/WEF_TheGlobalCompetitivenessReport2020.pdf. Accessed April 26, 2021.
We are an independent firm helping individuals create retirement strategies using a variety of insurance and investment products to custom suit their needs and objectives. This material is intended to provide general information to help you understand basic financial planning strategies and should not be construed as financial or investment advice. All investments are subject to risk including the potential loss of principal. No investment strategy can guarantee a profit or protect against loss in periods of declining values.
The information contained in this material is believed to be reliable, but accuracy and completeness cannot be guaranteed; it is not intended to be used as the sole basis for financial decisions.
Fill out the form below to be notified of future blog postings.
Ready to Take The Next Step?
For more information about any of the products and services listed here, schedule a meeting today or register to attend a seminar.