Spectrem Group's recent Market Insights Report found that millionaire investors in the U.S. achieved a new record last year. The number of households with a net worth ranging between $1 million and $5 million (excluding primary residence) increased by 600,000, reaching 11.6 million in 2020.
Furthermore:1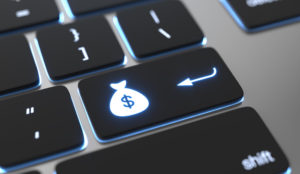 The number of households with a net worth between $100,000 and $1 million increased by 500,000.
The number of households with a net worth between $5 million and $25 million increased by 324,000.
The number of households with a net worth of more than $25 million increased by 214,000.
While many households have accumulated a substantial net worth, a way to finance your retirement is how you convert that wealth into income. According to the chief financial analyst at Bankrate, your chances of success are better if you are producing multiple streams of income at the same time. He lists consulting or other part-time income, rental properties and business ventures as ways to diversify your income streams.2

Real estate is another income-producing asset. Even if you finish paying off your own mortgage by retirement, another option is "buy to rent." While renting and building equity via real estate has produced many millionaires, remember that the job of landlord requires a variety of skills, from navigating tenant law to plumbing repairs. It's also important to evaluate your financing options – including whether to mortgage a property or buy it outright. If mortgaging, your interest rate needs to be low enough to establish a competitive market rental fee that covers expenses and still yields revenues.
Be aware that interest rates on investment properties tend to be higher than for a primary residence. Also, rents charged need to cover more than the mortgage; they need to also pay for homeowner insurance, property taxes, potential HOA fees, ongoing maintenance and repairs. There's also landlord insurance to consider, which can cover property damage, lost rental income and liability protection.3
1 SpectremGroup. March 15, 2021. "New Spectrem Study Reveals US Household Wealth Climbed to Record Levels in 2020 After Rebounding from the March Pandemic-Related Market Crash." https://spectrem.com/Content_Press/spectrem-press-release-march-15-2021.aspx. Accessed March 15, 2021.
2 James Royal. Bankrate. March 4, 2021. "14 passive income ideas to help you make money in 2021." https://www.bankrate.com/investing/passive-income-ideas/. Accessed March 15, 2021.
3 Tim Parker. Investopedia. Sep. 17, 2020. "15 Tips for Buying Your First Rental Property." https://www.investopedia.com/articles/investing/090815/buying-your-first-investment-property-top-10-tips.asp. Accessed March 15, 2021.
We are an independent firm helping individuals create retirement strategies using a variety of insurance products to custom suit their needs and objectives. This material is intended to provide general information to help you understand basic retirement income strategies and should not be construed as financial advice.
The information contained in this material is believed to be reliable, but accuracy and completeness cannot be guaranteed; it is not intended to be used as the sole basis for financial decisions. If you are unable to access any of the news articles and sources through the links provided in this text, please contact us to request a copy of the desired reference.
Fill out the form below to be notified of future blog postings.
Ready to Take The Next Step?
For more information about any of the products and services listed here, schedule a meeting today or register to attend a seminar.