Meet The Professionals
Who can help you pursue your goals
The team behind Safeguard Investment Advisory Group, LLC is made up of qualified financial professionals who are passionate about helping individuals and families achieve their ideal retirements.
What's The Difference:
Fiduciary Vs. Non-Fiduciary
Our Fiduciary Advisors
Must disclose any potential conflict of interest
Non-Fiduciary
Can make excessive trades to earn more commission
Our Fiduciary Advisors
Are required by law to work in your best interest
Non-Fiduciary
Can invest your money with themselves in mind
Our Fiduciary Advisors
Are not bound to any specific institution or product
Non-Fiduciary
May be required by their firms to sell you one type of product — even if it's not right for you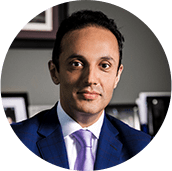 10 Minute Read
Even in Good Times, a 'Silent Stalker' Can Raid Your Retirement Plan.
By: Reid Abedeen
Chances are you or your spouse will need long-term care at some point … and it isn't cheap. A look at the options reveals one interesting possibility: hybrid long-term care insurance.
This article introduces you to the pros and cons of hybrid long-term care insurance strategies and explains why they're becoming a new normal for retirees. Check it out.
Have Retirement Questions?
Get Retirement Answers.
Attend a Live Event
Our workshops focus on common financial concerns that individuals and families face in retirement. Attend one of our seminars to learn how addressing these concerns can help you feel more confident about the days ahead.

Busy During These Dates?
How much of your retirement savings Can you Afford to Lose?
Knowing your risk score can help you make appropriate investment choices.
Find your risk score with our Riskalyze tool today!