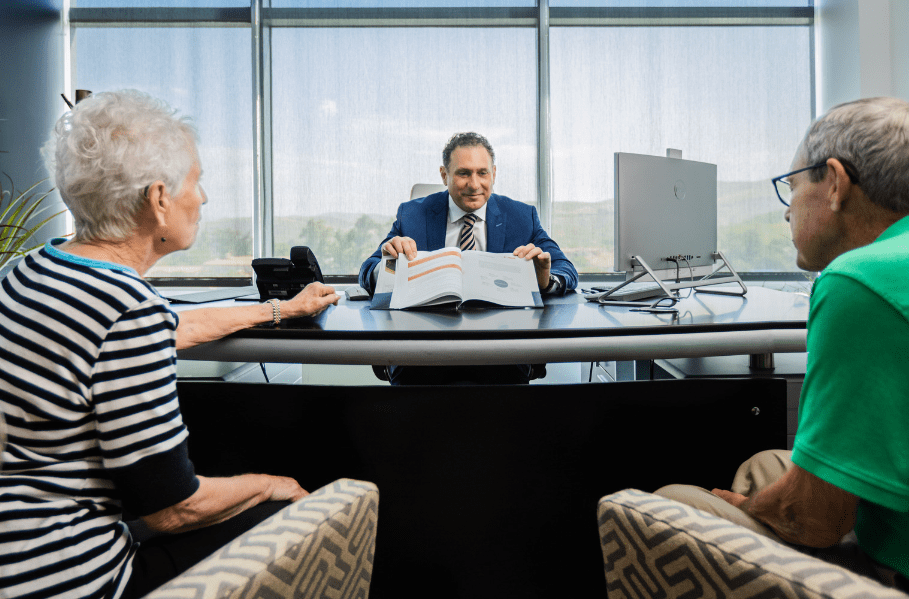 Our clients bring in financial concerns that are as different and unique as their own fingerprints.
Therefore, our process is geared toward showing our clients various strategies that can help them meet their personal future financial goals.
We'll start getting to know you and your financial goals. We'll make some recommendations and identify any problem areas before presenting you with a custom strategy that addresses all areas of your financial life.
Reach out to us to schedule a complimentary consultation.